Infused :: Inspired by and Infused to Love
My first 250 poems are all about various themes that have touched me.
---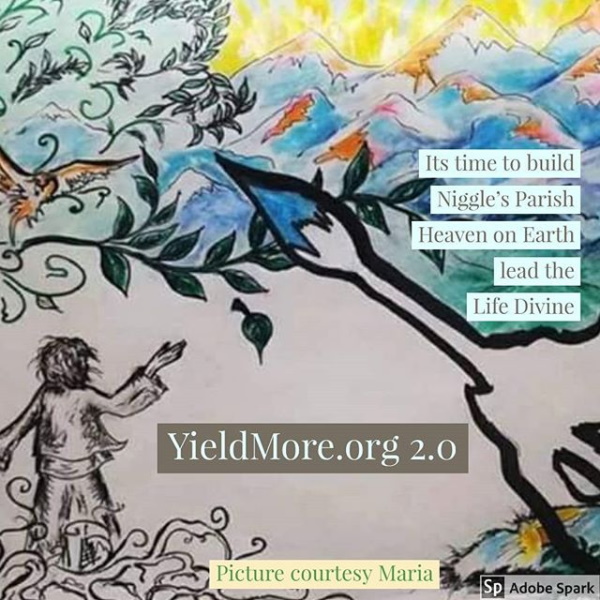 247 Niggle
Inspired by a Tolkien story about a painter Niggle and how his art transformed the afterlife
Rhyme Scheme: Consecutive
247 Niggle - 22 Sep 2020 - for Tolkien
There was a painter* led a renaissance from the fore
His work stood out and inspired like little did before
Fond he was of painting leaves to the minutest detail
Don't turn the pages eager to know how ends this tale
His heart was made of gold but he couldn't master time
I say again we need that skill to happily end the rhyme
Of life. A compelling rhyme with a rhythm that rings out
Makes us throw off our niggles and loudly want to shout
In his life on Earth he had a neighbor who had a garden
In the afterlife, they together built a veritable Eden
That parish served as a wonderful place for newcomers
To rejuvenate, passing time gaily in endless summers
Deep in the forest they found a rich crystal-clear spring
Believed it to nourish the land, cause birds to sing
Niggle's talent, par excellence, was a cut above the rest
The grandeur of his visions led him on many a quest
A time came when he started journeying about the land
Seeking mountains, he would bend and touch the sand
Laughing gaily at the restorative that is mother nature
With her soft and gentle hands that can heal any creature
https://legacy.yieldmore.org/works/leaf-by-niggle/
---
PREVIOUS:

One of the last romantic poems I would write for a girl that filled my weaking moments for a long while, thought we were never together as the poem suggests
NEXT:

A touching poem about my mother and how I ask her to "Grant a poet his place in dreaming of tomorrow"
---