Impelled :: Healing Through Dialogue
From poem #251 - I try to move the reader even more and set out to heal through dialogue and words
---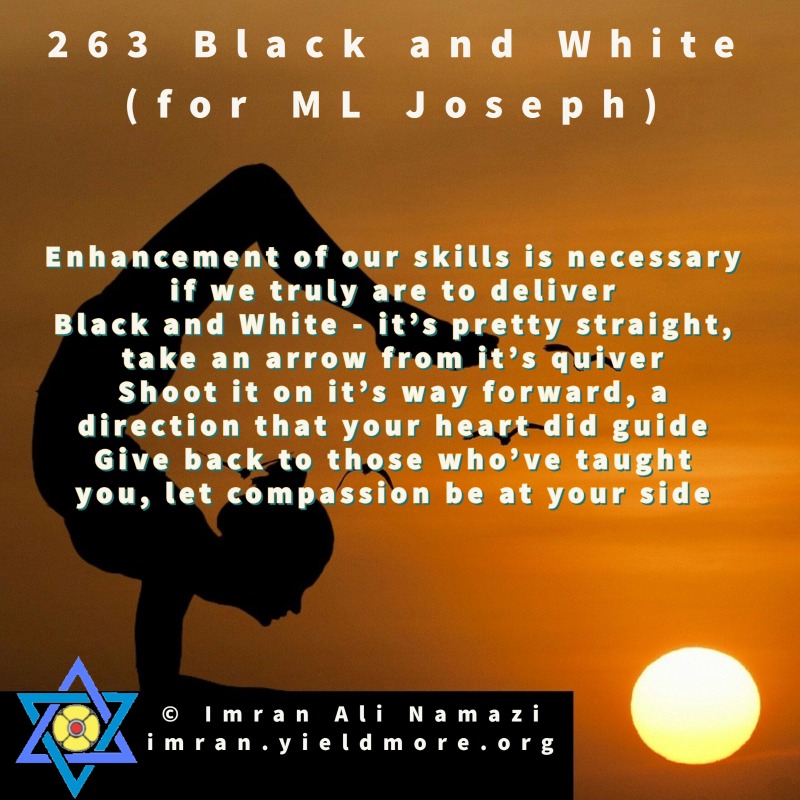 263 Black and White
For a dear friend on the occasion of his book launch.
Rhyme Scheme: Consecutive
Law is not a desirable destination, for many its a stumbling
I've stood weeks in iron dust in a foundry, my skills a developing
And then one day I found my way into law, full of cases and citations
Abuses hurled and veiled, we learn to navigate with calm and gumption
Arguments we weave through, day in and day out it's tiresome at times
For Results we seek grace from above, from He who inspires at all times
Freedom liberates us to uphold it for others, so many who are in need
Relief for them we try to give, we do our utmost best to succeed
Appreciation there is for all those who work beside us as a team
Happiness comes when at days end, we smile at what the day did bring
Commercial law is now important as we navigate the seas of our morals
Lifestyle can show when we care for each other, cast them in our spells
Enhancement of our skills is necessary if we truly are to deliver
Black and White - it's pretty straight, take an arrow from it's quiver
Shoot it on it's way forward, a direction that your heart did guide
Give back to those who've taught you, let compassion be at your side
Gratitude is ever present as we seek to give our daily best
Mentors who've enlightened us, they put us to the test
New Verticals we find, new hills to climb and find more green pastures
Excellence and Habit hold us in good stead as we read more the scriptures
---
PREVIOUS:

About a man whose spent and feeling a little careworn.
NEXT: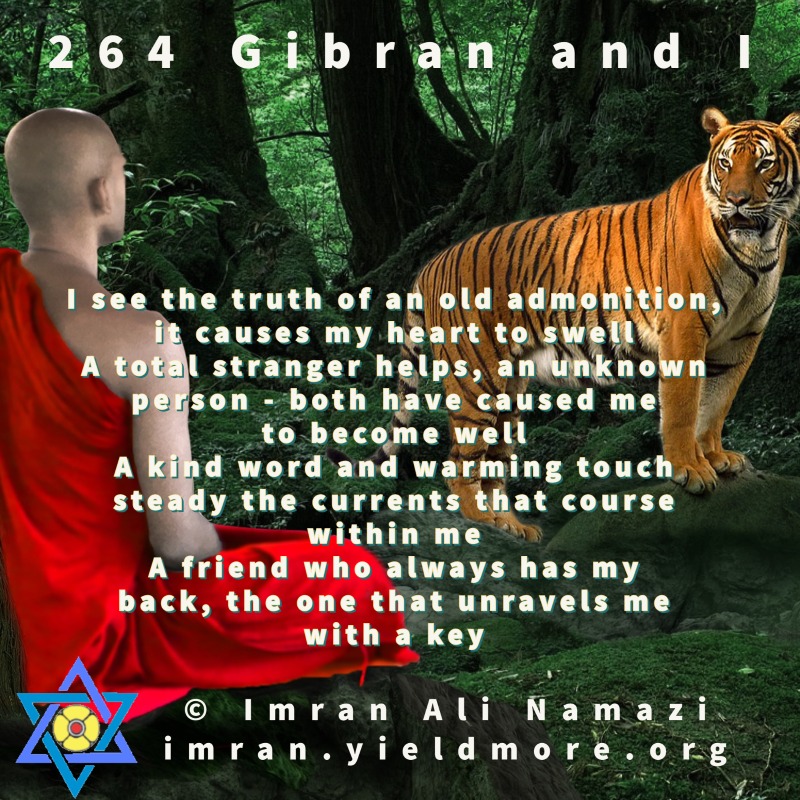 About how a poet can listen, evoke feelings and help cure the maladies of the world.
---