Impelled :: Healing Through Dialogue
From poem #251 - I try to move the reader even more and set out to heal through dialogue and words
---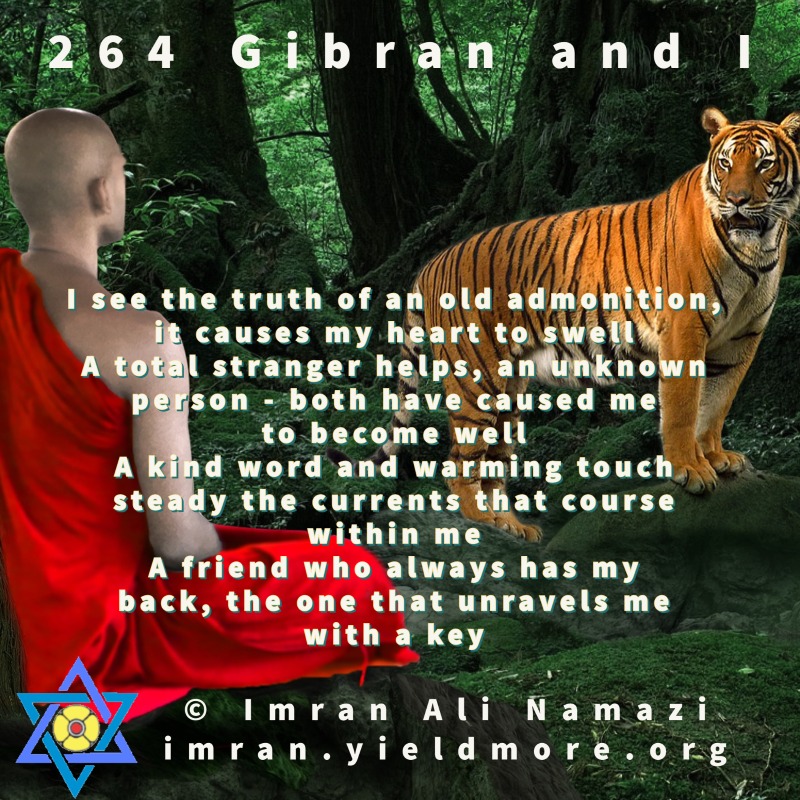 264 Gibran and I
About how a poet can listen, evoke feelings and help cure the maladies of the world.
Rhyme Scheme: Consecutive
Abject frustration I have at a world that doesn't care
I have so many thoughts and goals, but there's no one there
I feel a strong sense of despair and dejection and many many things
Jailed am I in my own head, no love that shines and brings
A total disappointment that love cannot make us intertwine.
Drowned I am by a long running depression for no fault of mine
In earnest, I call for help wondering when that Grace will shine on me
Darkeness surrounds me, yet all I yearn for is Light that springeth from Thee
A captain at sea, adrift, yet I'm overflowing with a sense of direction
A faulty motor or defunct rudder separates me, shows my consternation.
Pulled down until I'm despondent, an incline I cannot climb
In the middle of all of this, I sense a warmth that sees me out of this bind
I see the truth of an old admonition, it causes my heart to swell
A total stranger helps, an unknown person - both have caused me to become well
A kind word and warming touch steady the currents that course within me
A friend who always has my back, the one that unravels me with a key
A mother, brother or some other has seen me through these times
A whiff of fresh air and Shazam, I'm mended - now I hear rustic chimes
Do as I dare, there is an eternal spring flowing in my blood
I care much for you, now overwhelm me with your love in flood
---
PREVIOUS: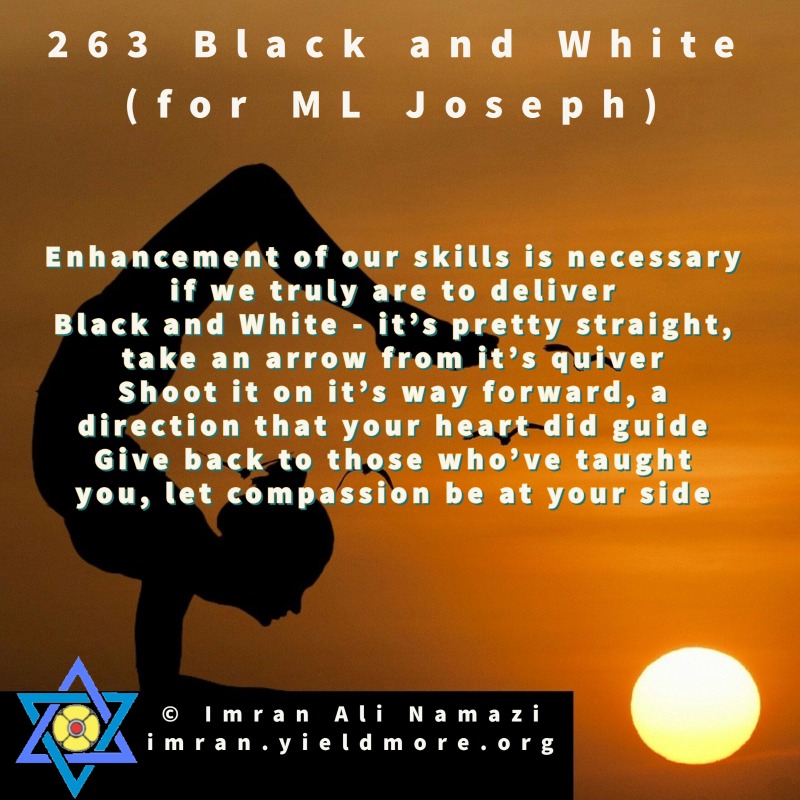 For a dear friend on the occasion of his book launch.
NEXT: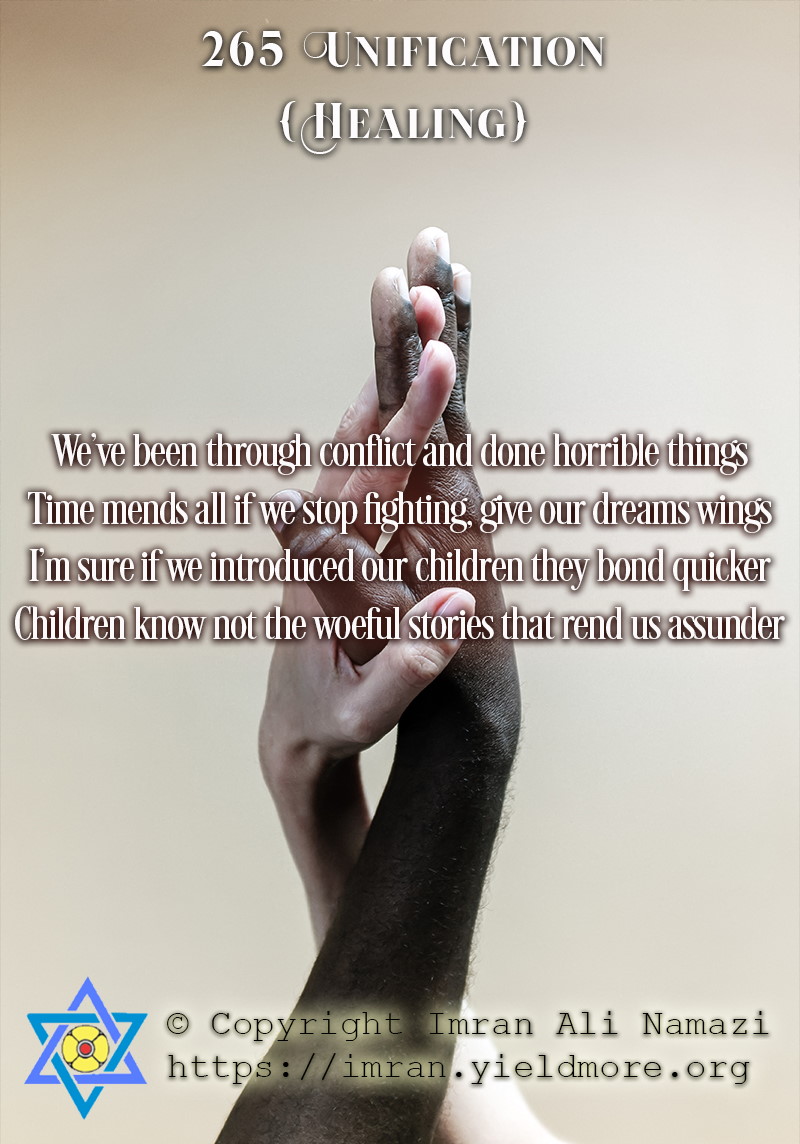 Underscores the need for warming to each other's troubles and dissolving boundaries. Dedicated to the Father of the Indian Nation.
---