Impelled :: Healing Through Dialogue
From poem #251 - I try to move the reader even more and set out to heal through dialogue and words
---
338 Submission
For an aunt who has few rivals when it comes to devotion and poise. And how I want her to inspire my students to live in God's Peace and Love.
Rhyme Scheme: Consecutive
I've known you now for 5 years and dote on you
Your home is the most tranquil place I've been to
One whole year you stood and comforted my soul
My turn to pray hard as you watch your dreams unfurl
The sword of time may pierce the skin for most of us
But your poise increases with the passage of years
Your faith unshakeable, I know that your submission
To the Lord's will keeps you steadfast on your mission
To touch the lives of the loved ones that surround you
As to each of us you share a fragrance, a word, a hue
One day soon, I'll bring my children for lunch at 12
I'm sure their hearts would lift to hear from your well
Of experience, embellished by the memory of Mahatmas
Gone, who've uncovered for you the uttamam rahasyam
The secret of life that brings us peace and courage
Do inspire them powerfully, weave a spell - for the age
We're living in requires strong and grounded youngsters
Strong as whipcord, who'll take to task these fraudsters
Who've controlled us enough - let the winds of change
Blow - as Universal Harmony we no longer find strange
---
PREVIOUS: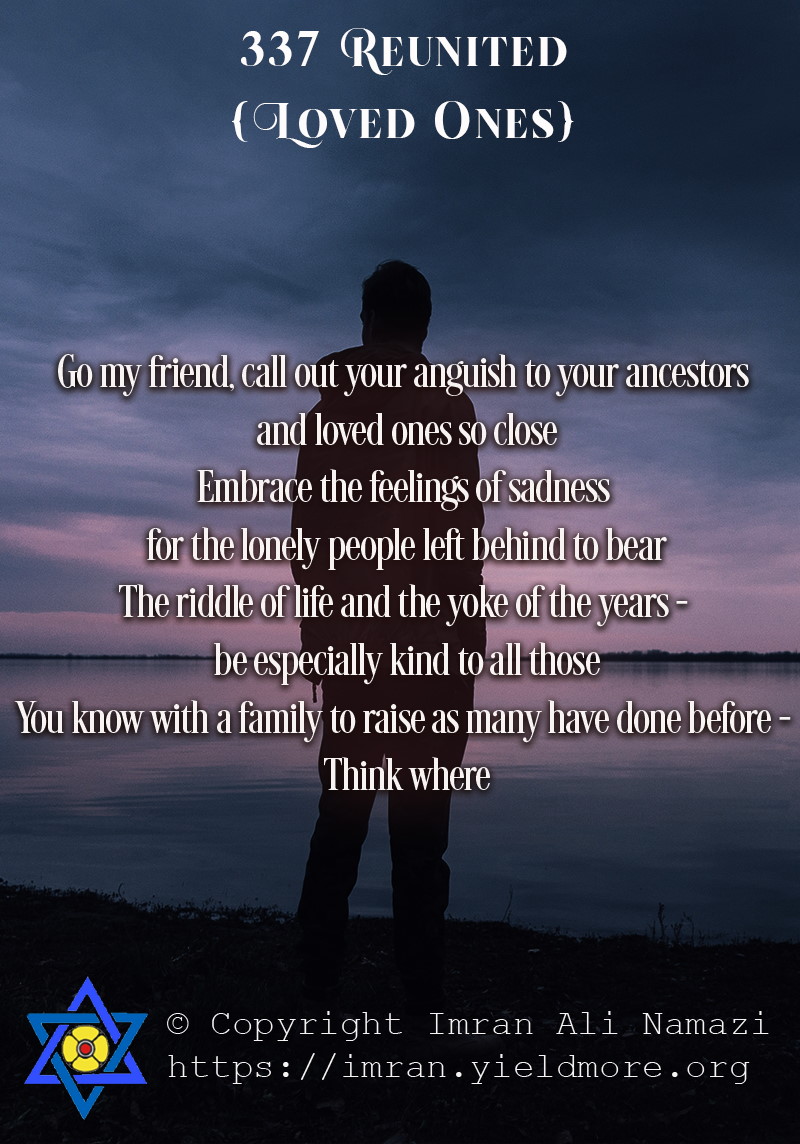 For a dear friend upong the loss of his uncle... Triggered a powerful emotion and thought for all the people we love and the longing to be reunited with them.
NEXT:

About a friend whose stood by me "we barely know how to cry... And wash away the nightmares in our dark past... Has the time come to grow in the light at last"
---