Impelled :: Healing Through Dialogue
From poem #251 - I try to move the reader even more and set out to heal through dialogue and words
---
260 Dear Teacher
In gratitude for Teachers, with the hope that ill make a good one some day.
Rhyme Scheme: Alternate
Dear Teacher, thank you for showing me the world in a positive light
For helping me plumb the depths of my thoughts and emotions
For helping me express my feelings build myself until I seem alright
For seeing me fail but also overcome those obstacles with small wins
Dear Teacher, thank you for delighting me with stories about nature
And stories of extraordinary people who strive to establish justice
Heroes you've introduced me to inspire me - people of very high stature
You've taught me to appreciate my fellow beings - beings so nice
Dear Teacher, you opened my eyes to the sheer poetry of the sciences
Of a day when scientists knew God well and had faith for tether
When Blaise Pascal said "Divine things must be loved to be known"
I understood how well science and spirituality could go together
Dear Teacher, your patience in comforting me through life's travails
And watching joyously as I found my calling in life have touched me
I'll be a source of joy to other youngsters as they unfurl their sails
Know the feeling you had when I shared my successes with thee
Dear teacher, thank you for filling me with the wonder of books
So many stories and ideas swirl in my head, make me feel good
I wonder now should I become a storyteller, tell of rivers and brooks
Nature at her best, with birds chirping - will she be understood
---
PREVIOUS:

For the Mother Foundation and how Mother Earth would want us to be.
NEXT: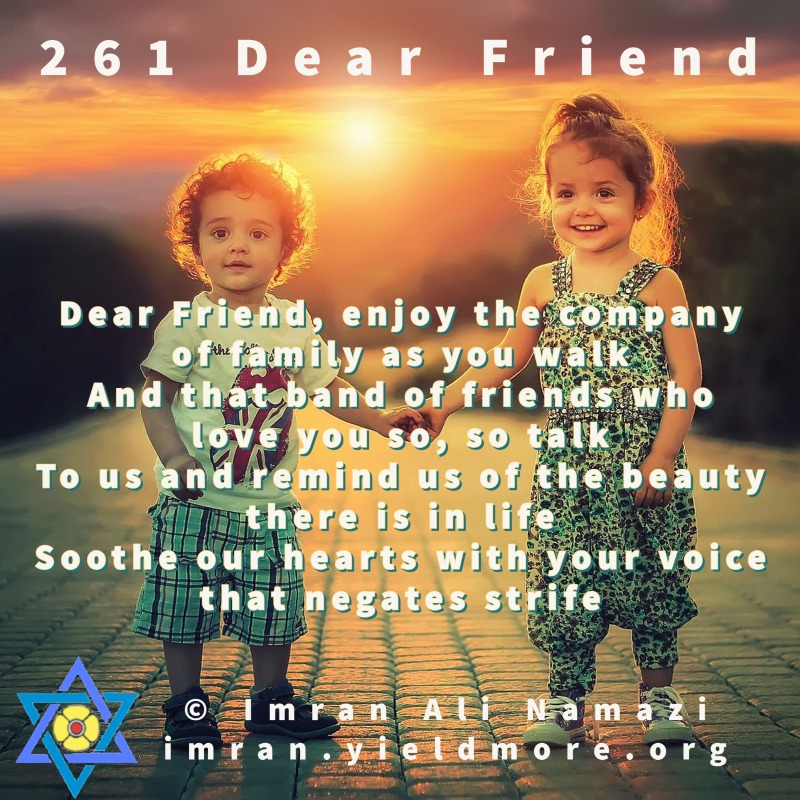 On the occasion of my friend Melissa's birthday.
---