Impelled :: Healing Through Dialogue
From poem #251 - I try to move the reader even more and set out to heal through dialogue and words
---
324 Skandan
The trees are fully in bloomfilling the airwith nature's perfume.
Rhyme Scheme: Consecutive
It was a pleasant evening I suppose
We took photos, each struck a pose
Around the farm we did go
Taking the vibes in nice and slow
The trees are fully in bloom
Filling the air with Nature's perfume
We had dinner around eight
And now we're feeling satiate
On the cycle I go
Under the sky, indigo
We stopped by and saw a cow,
said bye to her for now
We're sitting in the shed
Ready to hit the bed
For we are tired beyond belief
Our hearts lighter, we sigh with relief
After our prayer,
We met a farmer
Now that we've lightened our load
We're ready to hit the road
---
PREVIOUS: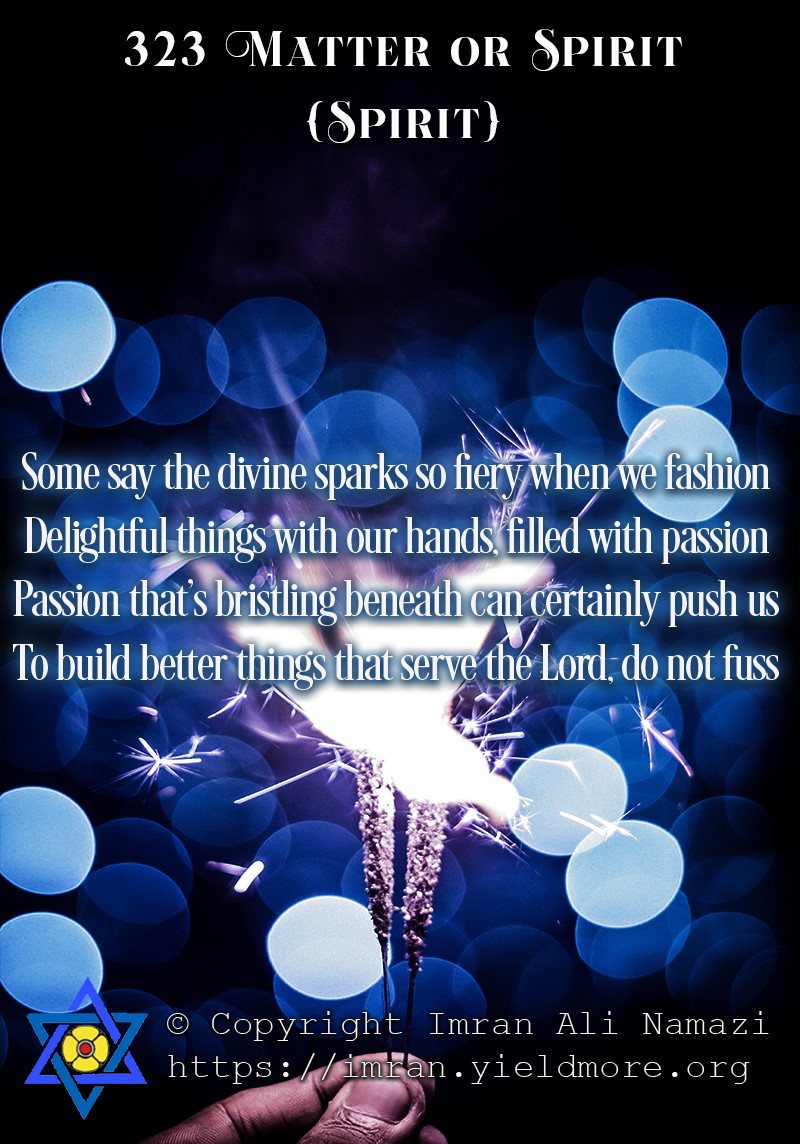 Imploring us to fashion things with our own hands and be filled with passion - for that is when spirit arises in matter.
NEXT:

Is there a girlto push me to the brink of what i am capable of?
---