Impelled :: Healing Through Dialogue
From poem #251 - I try to move the reader even more and set out to heal through dialogue and words
---
266 Adept at Soulstuff
About a kid who wants to be a teacher and joins the fray - the fray to yieldmore.
Rhyme Scheme: Consecutive
Learning to bicycle was a joy to surpass all joys
I grew up fast, enchanted by my books and toys
I saw the world through the loving eyes of the Buddha
Safe I felt as I contemplated the Lord's bounties with awe
My teachers pushed me hard until I came into my own
I work tirelessly to make YieldMore a thing of renown
I learnt to take the cuts and bruises in stride as they came
Until one day, a catastrophe hit, leaving me bent and lame
Luckily I had the love of those around who nurtured me
Helped me cast of the shroud of things never meant to be
I look at people with eyes brimming with compassion
For I know pain first hand, hence to help, the passion
Now I delight that I have a younger brother to look after
He believes we should strive to win gold in the hereafter
He's the bard of the family, a jagat kula or world family
He wants people to tell their tales, oh so spontaneously
We've much ground to cover, life sentences to serve
I show him now and then to face life or to swerve
Where the road goes I know not but I aim to have fun
While serving the grand design, splendid as the rising sun
---
PREVIOUS: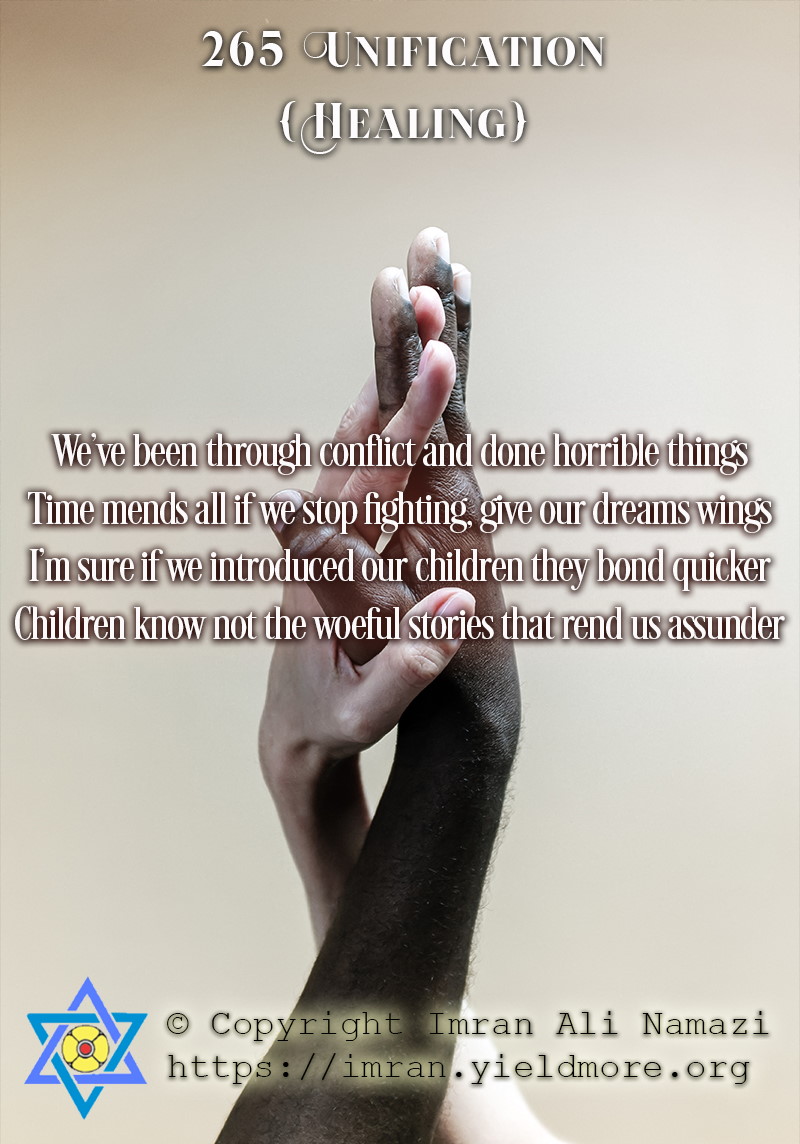 Underscores the need for warming to each other's troubles and dissolving boundaries. Dedicated to the Father of the Indian Nation.
NEXT: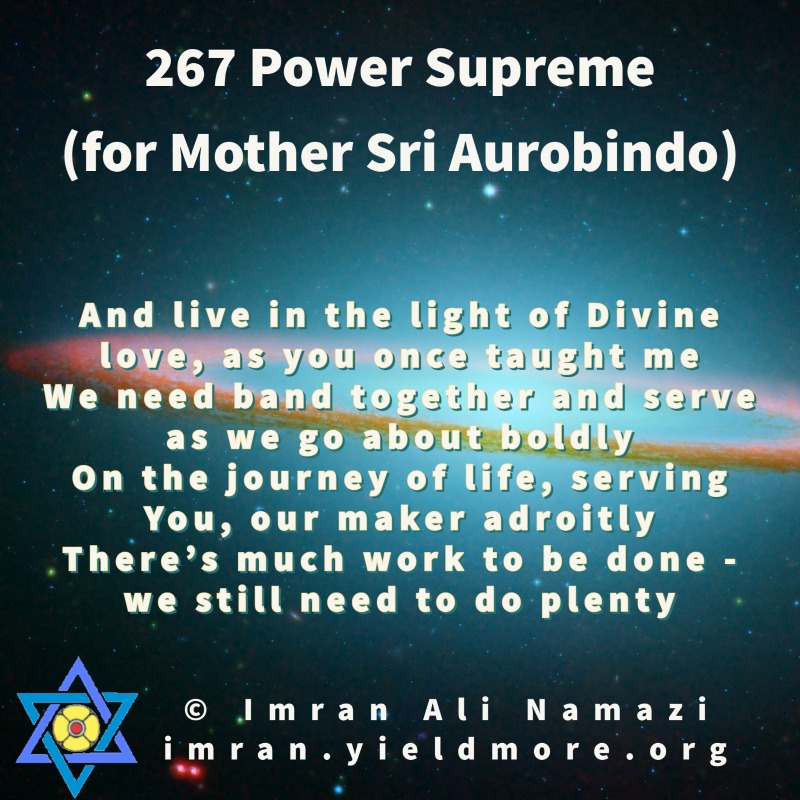 A prayer for the power to go out and do good in this world.
---